Microgreens ready for grocery stores
Sunset dahlia blooming in mid-June!
Katherine and Spencer with new MMF hats.
Cherry tomatoes and eggplant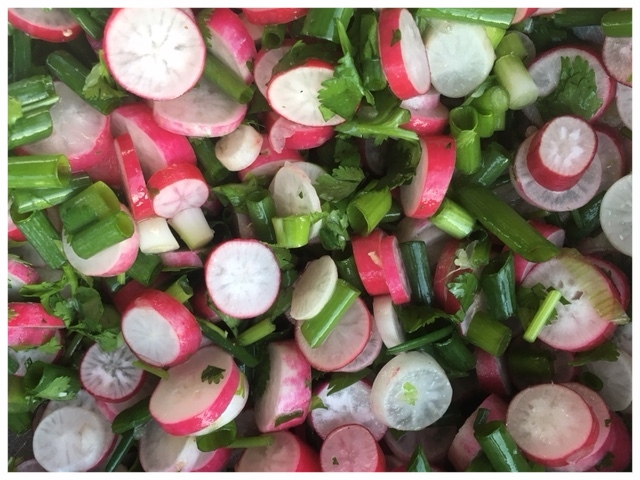 High tunnel one in early October.
Katherine and Spencer at the Sandpoint Farmers Market.
Goat Mountain and high tunnel one.
Spencer working on a high tunnel.
Building high tunnel one with Spencer's family.
Evening in high tunnel one.
High Tunnel One in mid-October.
High Tunnel Three and field.
Katherine cutting arugula.
Greens are triple washed and spun dry.
Clouds clearing over Goat Mountain.
Mixed salad greens in late October.
Inner cover installation.
HT One inner cover framework.
Radial arm saw circa 1980. Found in the barn, dusted off, put to use!
High tunnel one with row cover in December.
High tunnel three in December.
Snow, High Tunnel three, and Goat Mountain.
Shoveling High Tunnel One.
The moose of Moose Meadow Farm.
Heat mat with row cover tent.
Hand watering in January.
Spencer working the broadfork.
Watering in the propagation house.
Early stock in the high tunnel
Basil tops ready for CSA members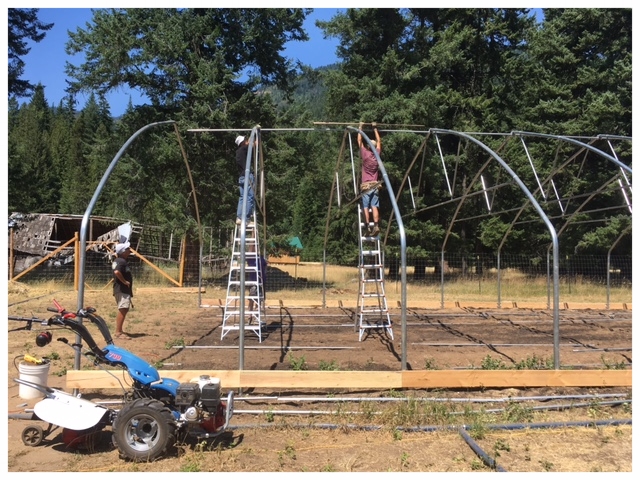 Spencer's family helping us build our third high tunnel
Winter radishes and scallions